Small Trinket Box - Blue, Pink & Gold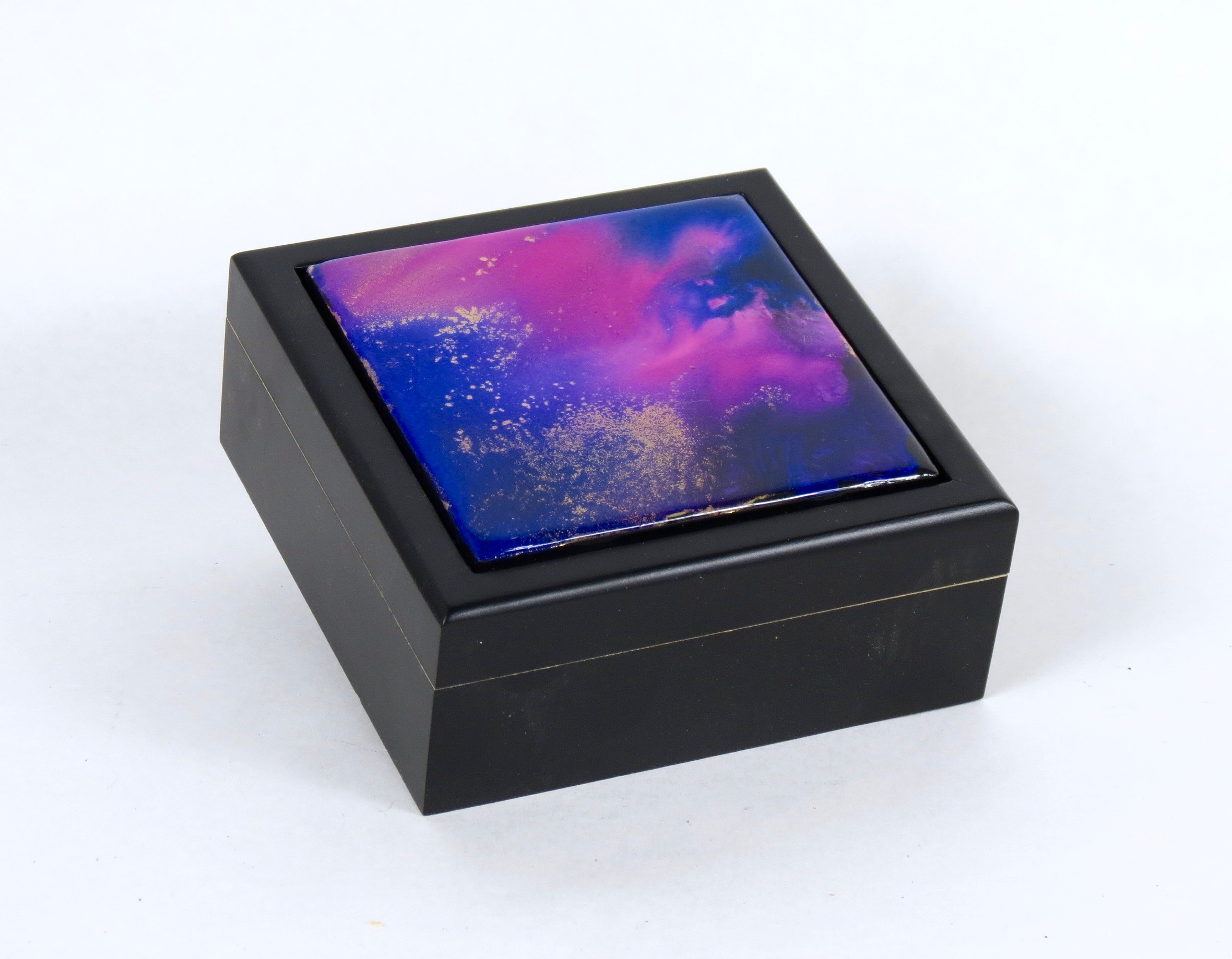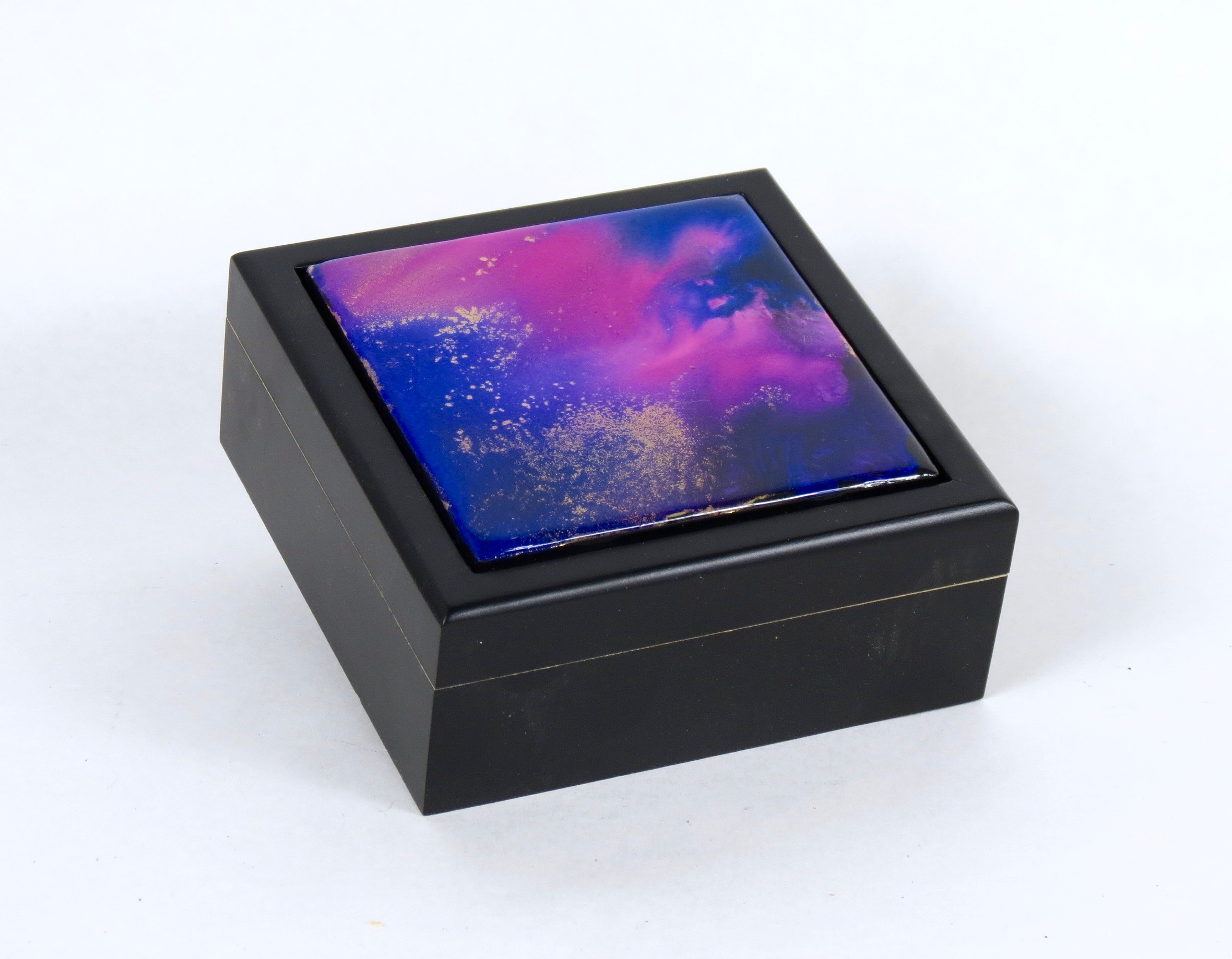 Small Trinket Box - Blue, Pink & Gold
Hand-painted tile, evoking magical imagery of a galaxy, nebula, or aurora borealis adorns the top of this small black box. The box can be used to hold jewelry, trinkets and other treasures.
It can be used as a gift box, and/or be a lovely gift by itself.
5 inch square black wood hinged box. 2 inches tall.